Our maritime department is made up of professionals with extensive experience in the sector and proven professionalism, whose main motivation is to provide our clients with all the procedures both in the import and export of their merchandise.
As in the rest of our services, all our traffic operations seek the efficiency and optimization of the entire logistics chain.
Total Freight maintains excellent relationships with the main shipping companies that operate in Spanish ports, as well as worldwide.
Triangular operations. Cross trade.
Stable space and price agreements with the main shipping companies covering all services companies covering all services and alliance.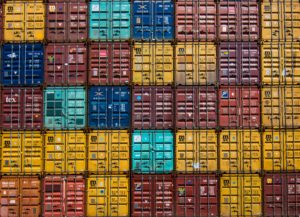 Short Sea Shipping
Complemento a nuestro servicio terrestre dentro de Europa.

Servicios vía Océano Atlántico, Mar del Norte, Mar Báltico y Mar Mediterráneo.

Reducción de costes en un tiempo óptimo de tránsito.