Compatible products for liquid and solid bulk transport:
Food products: Wine, fruit juices, concentrates, vegetable oils, palm oils, fish oils, edible oils, sorbitol, fructose, malt extracts, coconut oils, egg liquid, malt extract, corn oil, etc. .
Non-food products: Detergents, base oils, lubricants, paraffin wax, printing inks, emulsions, fertilizers, natural and synthetic latex, plasticizers, non-hazardous chemicals, transformer oils, water-based paints, DOP-Plasticizer, reducer of water, etc.
100% Recyclable and respectful with the environment
All types of containers for the transport of bulk cargo:
Flexitanks (capacity from 10,000L to 26,000L)
Flexitanks
Flexitanks offer a safe, efficient and economical way to transport liquids in bulk.

Flexitanks allow us to transport up to 26,000 liters of non-dangerous goods within a 20 'container, significantly reducing operating costs.

TOTAL FREIGHT WORLDWIDE insists on strict controls for Flexitank suppliers and installers. We guarantee the highest quality and audit and insurance certifications for manufacturers and installers.

We offer the Flexitank model that best suits the individual needs of our customers at all times.
Certifications
ISO 9001: 2008, ISO22000 2005, FDA, EC, Kosher, AAR, COA, COA Rail Impact Test Report 2G, Food Contact Test Report, FSSC22000, HACCP and Halal certified.
Total Freight is an Authorized Logistics Agent of Qingdao BLT Packing Industrial Co. Ltd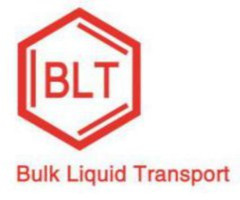 And member of the specialized agents network